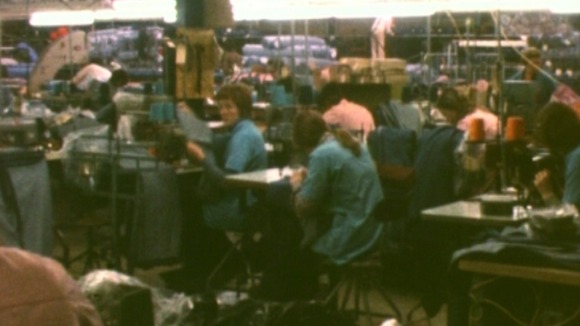 It has been just under ten years since Britain's biggest jeans factory, Dewhirst Ladieswear, shut down in the Welsh town of Cardigan. But now one man is attempting to bring it back.
The company employed 400 people in the west Wales town, who were all made redundant when the factory shut its doors.
Now, almost a decade on, David Hieatt is resurrecting the town's jean-making heritage by setting up his own company - The Hiut Denim Co. - if on a somewhat smaller scale.Mr Hieatt announced his plans late last year. In his blog he acknowledges the depth of knowledge and skills people in Cardigan still have and says, "My aim, which I know is naive, is to give all 400 of them their job back."
Having all these amazingly skilled people in my town, who just happen to know how to make a great jean, is pure luck...We have people who have spent 20,000 hours, 30,000 hours, and in some cases, 40,000 hours making jeans. This town is full of grand-masters of making a jean.
– David Hieatt, The Hiut Denim Co.