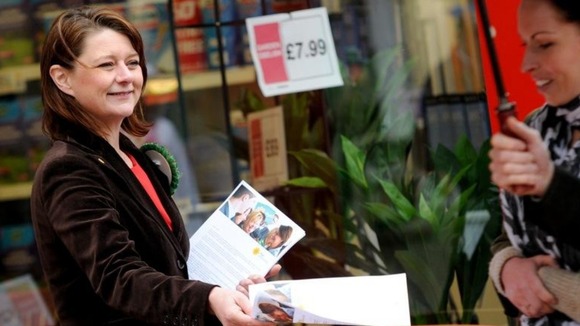 Plaid Cymru launch their local election manifesto in Ammanford this morning. The choice of location is meant to symbolise the party's ambition to gain ground under its new leader, Leanne Wood. Plaid are already the biggest party on Carmarthenshire Council and hope to take control next month, ousting an Independents/Labour coalition. Ammanford is a valleys town, the kind of territory where Ms Wood, who's from the Rhondda, is supposed to boost Plaid Cymru's appeal.
Party strategists presumably decided against holding the national launch in Rhondda Cynon Tâf, where Plaid face a very tough battle to win back a council they lost to Labour eight years ago. A crucial test will be in Caerphilly, also lost to Labour in 2004 but where Plaid made a comeback in 2008. They took over the council with the support of independents led by the former Labour Welsh Secretary Ron Davies, who has since joined Plaid Cymru.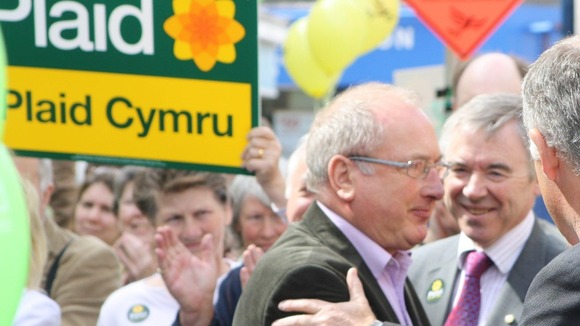 Local councils have more power than we think to make a difference to our lives. To make Wales stronger economically, councils have to pull their weight and use their powers to change lives for the better: to create work, stimulate business, encourage investment, prioritise education and take care of the environment. As a nation, we can build resilience to future threats by building up a network of Plaid councils run for the people and not the political parties – creating local economies that put people first.

These are difficult times economically, but Wales needs to be given every opportunity to build a better future. We need to think differently about our communities, and about how we get things done. In our cities, towns and villages, we cannot afford more of the same. It's not about politics, it's about pride and determination and self-belief. It's about seeing beyond the failures of the London parties and believing in a Welsh alternative and believing in Wales.
– Plaid Cymru Local Government Campaign Manager Alun Ffred Jones AM

Plaid Cymru currently have an overall majority on one council. They have regained full control of Gwynedd through defections and by-election victories despite setbacks four years ago. Many councils slipped from one party rule in 2008, with clear wins for Labour in just two authorities, Neath Port Talbot and Rhondda Cynon Tâf, plus two for the Conservatives in Monmouthshire and the Vale of Glamorgan.

Although the Liberal Democrats do not have any outright majorities, they play a leading role on several councils, notably in Cardiff where their coalition partners are Plaid Cymru. There are elections in 21 Welsh counties and county boroughs on May 3. The only exception is Anglesey, where the vote has been postponed for a year.