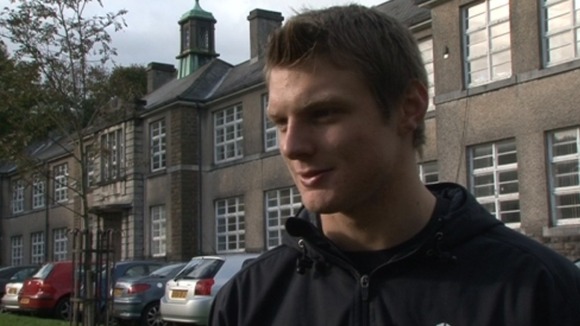 He has already become the region's all-time highest points scorer this season, and now Dan Biggar will go one better.
The 22-year-old fly half will become the youngest Osprey's player to reach 100 caps at Saturday's match against the Blues.
According to the club the player is now also set to join an exclusive club of Ospreys centurions.
Speaking about reaching 100 caps on Saturday evening Biggar he is "very proud" to reach 100 caps and the occasion was a "special" one for him.
It's scary looking around the place to be honest. I'm still only 22 myself but with so many youngsters really coming through this season I feel at times like a senior member of the squad, instead of someone still in the early days of my career. I'm very proud to get to 100 but I won't be thinking of that come Saturday evening, the focus will be entirely on the job in hand.
– Dan Biggar, Osprey's fly half

Biggar made his Ospreys debut as an 18-year old at the Millennium Stadium where he established himself as first choice player for the following season.
Daniel's record as an Osprey speaks for itself. To reach 100 caps for your home region is a special achievement at any time, but to do it so young, when still 22, makes is even more special and says everything about him.
– Steve Tandy, Ospreys Head Coach