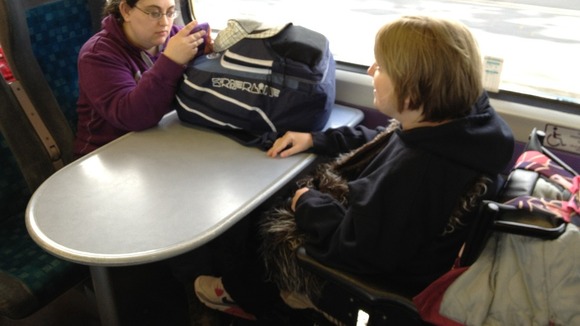 Four young people from Wales are embarking on a transport challenge to mark Disability Wales' 40th Anniversary.
They set of this morning from Haverfordwest to Wrexham, in an attempt to travel around Wales on public transport over four days.
The young people are campaigning to break down disabled barriers in Wales. The challengers will be joined throughout the route by local AMs, MPs and representatives of Disability Wales.
They are all members of Pembrokeshire Young Voices for Choices and will record their experiences through updates on Facebook and Twitter.
Barriers in the transport system including staff attitudes and poor communications have far reaching consequences, and prevent many disabled people from taking up educational, employment and social opportunities.
– Rhian Davies, chief executive at Disability Wales

The project is one of several activities which will add to Disability Wales' portfolio of access related campaigns such as the 'Streets Ahead' - access to the high street, and the ongoing 'Way to Go' - planning for inclusive access training programme.

The final report will be available on Disability Wales' Website.