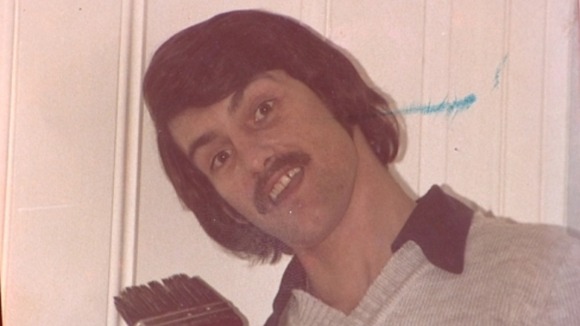 A woman from Cardiff whose father died after suffering a stroke says social services failed to contact him for three days.
Richard Fisher, who was registered disabled, was known to be vulnerable. His daughter Kelly says after he collapsed in March last year and spent time in hospital a care plan was put in place.
He was visited at around 7.30 every morning, seven days a week to check he was awake and dressed.
On Friday the 21st October 2011, Kelly visited her father on her third scheduled trip of the week. She took food for the weekend and says at that point the 61 year old seemed fine.
But she says when carers arrived the following morning he didn't answer the door for the first time in six months.
They left the flat in Ely but the same thing happened on the Sunday. It wasn't until the Monday morning that Kelly says she received a phone call telling her what had happened.
Kelly raced to her father's flat and tried to speak to him through the letterbox. She could hear him slurring his words and thinking he may have had another fall called the emergency services.
They broke down the door and found her father upstairs in bed unable to move his right side. Richard had suffered a stroke and died two days later.
Kelly says if someone had contacted her the first day he didn't open the door he might still be here today.
The Council takes issues of social welfare very seriously. Our thoughts are with the family and friends of Mr Fisher. We have commissioned an independent investigator to look into this matter and will take full account of any recommendations made when the report is completed. Ms Fisher has been made fully aware of the timescales surrounding the investigation and has been kept fully updated of the process and when the outcome is expected.
– Cardiff Council spokesperson