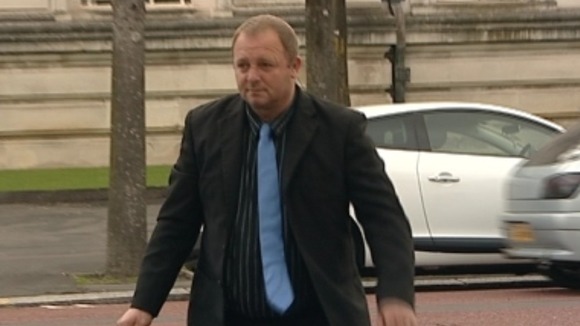 A father has been jailed for 3 years after being found guilty of embezzling £16,500 from a charity set up to pay for his dying son's motor neurone disease treatment.
Julian Emms had initially set up the charity to fund a trip to China where his son, who was Britain's youngest victim of motor neurone disease, underwent stem cell treatment.
Friends and family carried out sponsored events and at it's peak the fund reached £55,000.
In an earlier hearing a jury, at Cardiff Crown Court, were told that by the time of Michael's death in April 2011 there wasn't enough money left to pay for the 24 year olds funeral.
A lot of work by a lot of good people had helped put money into that fund. What sort of man would trick his own son out of that money and use it for his own purposes?

It was despicable - someone who could do something like that is beneath contempt
– Prosecutor Meirion Davies

The court also heard that the 46 year-old business man had a £15 million debt at the time the money was withdrawn from the account.

Julian Emms from Ebbw Vale denied fraud claiming he was simply safeguarding the cash from other family members.