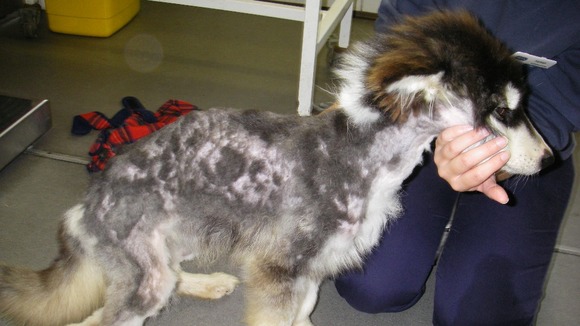 The RSPCA says its facing "a rising tide of animal cruelty in Wales". The charity has released new figures which show the number of people convicted of cruelty and neglect to animals in Wales rose by more than a third last year.
The report's key findings are:
A 31% rise in the number of people convicted for cruelty and neglect (up to 84 in 2011)
A 39% rise in the number of convictions secured in magistrates courts (up to 239 in 2011)
The RSPCA faces a crisis that is stretching us to breaking point. We show zero tolerance to animal abusers. Anyone causing animals pain for profit or pleasure will be tracked down and prosecuted. We need the courts and councils, police and people who care to join us in standing up and getting justice for Wales' abused animals.
– Gavin Grant, RSPCA chief executive

Terry Jones and his wife Sue re-homed a husky named Misty from the RSPCA. She was found seriously underweight, with matted hair that needed to be cut off, after being abused by her previous owners.