Can Glamorgan get over their Championship blues?
by Richard Morgan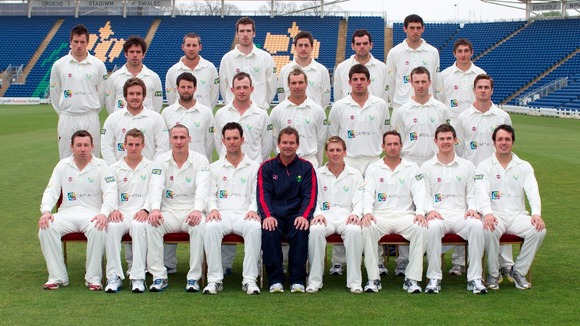 It's weather to match the mood of Glamorgan fans at the moment - damp and despondent. But despite losing all three of their Championship matches so far - and showing a worrying brittleness with the bat in the process - Dragons captain Mark Wallace thinks his struggling side could turn the corner when they host Essex at the SWALEC Stadium later.
"If you see the scores around the country, the scores have been low. Seam bowling has really held sway so far this season. So we're probably a lot closer than it might suggest from the outside. With some luck going one way or the other we could actually have won two or even three of those games."
– Mark Wallace, Dragons captain

The figures look fairly worrying, nonetheless. In six innings so far Glamorgan have posted only one Championship score over 200, with the 95 all out against Derbyshire a particular low point. Still, hope is at hand with the arrival of Australian Test star Marcus North later this week.
"He's a high quality Test player. He's still got international aspirations and he's still got a good chance of playing for Australia in the future", says Wallace. "Marcus will boost the batting, he'll be a great help for our young batters. He'll be a real focus point in our order and I'm sure he'll do very well."
– Marcus North, Australian Test star

With the Dragons also announcing today that they've signed South African international Martin Van Jaarsveld for next month's Twenty20 competition, there are signs that things might indeed be on the up. Now all the Welsh County need is some sunshine.