Education is 'key' say voters
by Hannah Thomas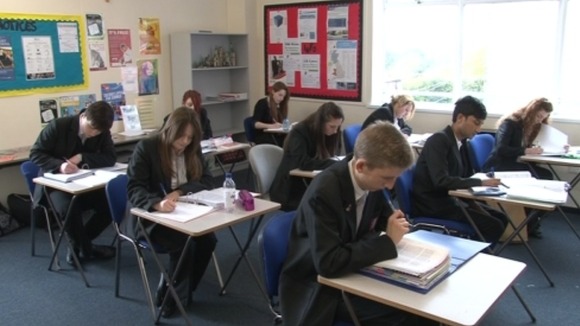 Like thousands of eighteen year-olds across the country, sixth formers in Merthyr Tydfil will be voting for the first time tomorrow.
At the moment they are studying for their A levels in school sixth forms, but if they were taking their exams in two years' time, they would be sitting them in a new sixth form college.
Pupils at the town's Bishop Hedley High School battled council plans to close the four school sixth forms in the borough.
And they say they will not be forgetting that campaign when they put a cross on that ballot paper tomorrow.
It's probably going to be one of the main things because I don't feel comfortable voting for anyone who has decided that they want to close the sixth form. Education is paramount, because I feel that as young people we deserve a choice on where we are educated.
– Sixth formers, Bishop Hedley High School

And youth worker Gaynor James from Tredegar thinks education is paramount too.

With Blaenau Gwent education authority in special measures, she says the way schools are run is important.
Education is always in my mind. They need to address a big issue which is truancy, where the young people are not going to school and falling behind.
– Gaynor James, Tredegar Youth Cafe

Meanwhile the provision of Welsh medium education is also a hot topic.

Huw David from Llantrisant struggled to get his son Rhys into a Welsh medium primary school.

He says in areas like Rhondda Cynon Taff and Caerphilly, voters will be thinking of this tomorrow.
Things like education and putting our kids in school we just took for granted. We didn't think it was such a big issue. I'm a Welsh speaker, I'm from Llantrisant and I just thought it would be a natural progression for our children to go to school in Llantrisant, but that's not the case.
– Huw David, parent

So however people vote tomorrow, it seems that education will be a key priority.