Sport
Cardiff Blues to return to Arms Park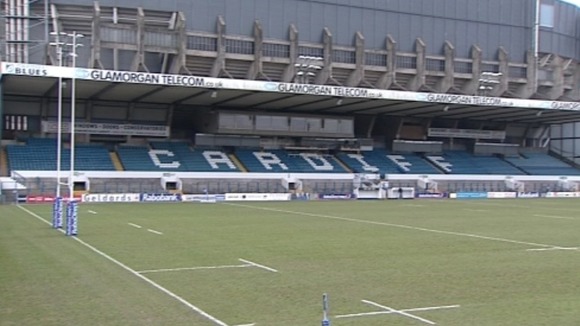 Cardiff City Football Club has confirmed that an agreement has been reached to allow Cardiff Blues to terminate their lease at the Cardiff City Stadium.
A statement issued by the football club states the decision was in the best interets of all concerned.
It went on to say that it would also allow significant branding to take place at the Cardiff City Stadium.
This is a decision that will allow Cardiff City Football Club to take positive steps forward in terms of celebrating the stadium as the sole home of the football club, while also assisting Cardiff Blues to maintain their future stability.

"It's with the full support of our Malaysian investors that this agreement could be reached and facilitated. Satisfactory financial terms have been reached with the Cardiff Blues to allow their exit, which coupled with the Premier League aspirations of this football club and a need therefore to be in sole control of our stadium, makes this a good solution for both sides.

It also provides the ability and impetus for us to fully brand Cardiff City Stadium, celebrating our history and heritage across concourses and other supporter areas, which I am sure all our fans will welcome and embrace.

We wish Cardiff Blues every success back at the Arms Park and thank them for their openness during negotiations. The agreement will still provide the Blues with the opportunity to play occasional higher profile games at the stadium in consultation with Cardiff City Football Club.

We now turn our focus to a comprehensive review of all football club operations, as is the case every close season, from which we can look forward to the new season with renewed confidence."
– Alan Whiteley, Cardiff City Chief Executive

This announcement follows months of speculation over whether the regional rugby side would return to their historic ground.

The Cardiff Blues left the Arms Park in 2009 after signing a tenancy agreement tying them into playing at the Cardiff City Stadium in Leckwith on the outskirts of the city until 2029.

The news of the return to the Arms Park next season has already been welcomed by both current and ex-players.

Great to be returning back to Cardiff Arms Park next season..Now Blues fans can enjoy the terraces in the heart of our capital city :) ????????

Great news on the Blues return to The Arms Park....

Growing concern has been expressed over dwindling attendance and in February this year the Blues returned to play two successive Rabo Direct Pro12 fixtures at Cardiff Arms Park.

Cardiff RFC have continued to play at the city centre Arms Park in the Welsh Premiership since the Blues moved two miles down the road.

Today's announcement comes hot on the heels of Cardiff City's defeat to West Ham in the Championship play-offs yesterday afternoon.

It's the third time in as many seasons that Cardiff City have reached the play-offs but have failed to gain promotion to the Premier League.