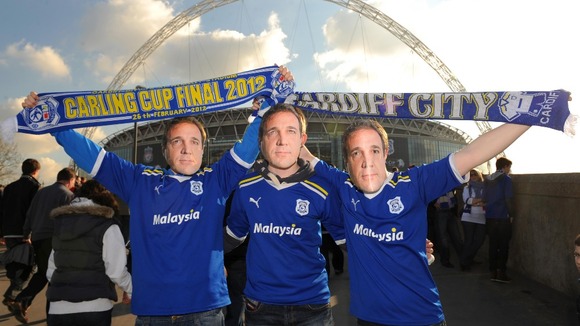 Cardiff City Football Club is facing financial turmoil after the club's primary backers withdrew their £100m offer to secure the club's financial future.
The deal, which carried the proviso that the club's home shirt changed from blue to red as well as an alteration to the club crest, would have made Cardiff City a long-term financially viable business.
Part of the payout would have gone towards paying off the club's outstanding debts, thought to be in the tens of millions of pounds, as well as building a new state of the art training facility and extending the City Stadium.
But the plans met with major opposition from thousands of fans.
In an 'open letter' to the fans, Dato' Chan Tien Ghee said:
This was not meant as a slight in any way shape or form on the club's traditions or history which we recognise are the lifeblood of any club.

It was intended as a positive change to allow us to adapt and embrace the future.

Notwithstanding a number of rumours there were no further plans to turn the stadium red or make other radical changes.
– DATO' CHAN TIEN GHEE, CARDIFF CITY CHAIRMAN

He warned that the club's debts were of great concern, and that 'bold and real world decisions' would need to be made.
The club simply cannot continue to function and exist in its current state, effectively losing large amounts of money each month, while acquiring more and more debt.
Without the money the club's future looks bleak, as they currently rely on handouts of up to £1m a month to keep going.
If the Malaysian backers were to decide their future now lies away from the Welsh captial, that hole would not easily be filled.
The plans were revealed earlier this week, at a meeting of Trust members and fans with Alan Whiteley, Chief Executive of the club.
Mr Whiteley revealed proposals by owner Vincent Tan to invest in the club, with improvements to the stadium, new training facilities, and money for club manager Malky Mackay to acquire more players.
The investment, Mr Whiteley explained, would have several conditions attached:
The team would play in red shirts, black shorts and red socks, with a blue kit for away game.
The team name would remain 'Cardiff City Football Club', but the Bluebirds badge would be replaced with a dragon emblem