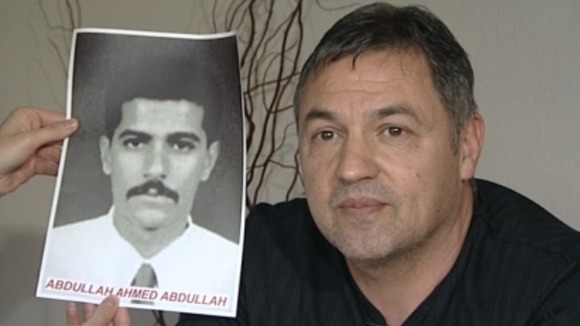 What's in a name? For Ahmed Abdulla's family it's the difference between going on their annual holiday to the United States. Today they should be sunning themselves in Florida but Ahmed who's born and bred in Barry near Cardiff was refused a US Visa pending further investigations.
He was told his name is similar to Abdullah Ahmed Abdullah who is on the FBI's most wanted list. When he flew to Belfast for an emergency appointment with the US Embassy his passport was taken from him.
They looked at me straight and said 'it's not you that we're looking for. We know it's not you but I can't issue you the Visa because I have to send your stuff to America.'
– Ahmed Abdulla

The family have travelled to the United States many times and have a timeshare apartment in Orlando. Since the 9/11 terrorist attacks, they have experienced delays at immigration and had been assured this would never happen again.
They are very upset over it. I've had my two daughters crying. If they allow me to have the Visa then we can book the holiday again if I've got the money to do it this year which I can't see me doing. I've lost every penny at the moment.
– Ahmed Abdulla
Final travel plans or purchase of a non-refundable ticket should not be made until a Visa has been issued.
– US Embassy

The family say they hope to reschedule a holiday but due to their experiences they may never go back to the United States.