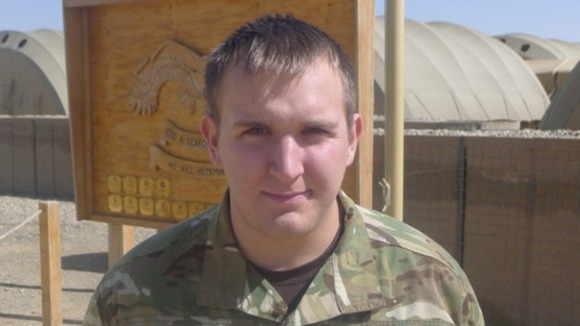 The funeral is due to take place today of Sapper Connor Ray who suffered serious injuries after an explosion in the Helmand Province. He was flown home, and died on April 18th at the Queen Elizabeth Hospital, Birmingham.
We are intensely shocked, distressed and saddened after losing our hero Connor Ray...We are all tremendously proud of Connor. He loved his time in the Army and made great friends.

Connor was a hero to all of his family and friends...[Everyone] will miss him terribly.

We would like to thank everybody for their kind words, love and support at this tragic time.
– Family Statement

On Wednesday April 11th, Sapper Ray was involved in a bomb clearance operation in the Nad 'Ali district of Helmand Province. His team were trying to clear a compound previously used by insurgents, to allow the local population to return there safely. He was injured when a bomb exploded. He received immediate medical attention and was treated at Camp Bastion before being flown back to the UK.

He leaves behind his brother Vinnie, sisters Hollie and Bonnie, stepfather Steve, grandparents Leo and Linda, and girlfriend Hollie.

Sapper Ray is the 25th Welsh soldier to be killed due to operations in Afghanistan.