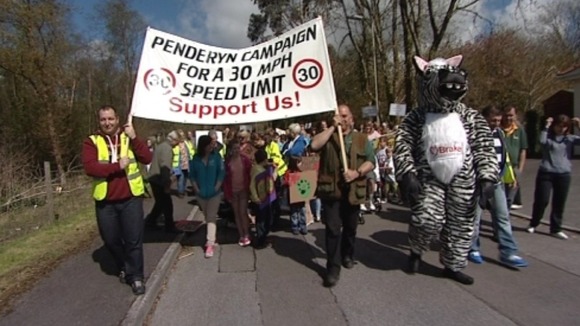 The safety of pupils attending a school near Aberdare is being put at risk as the speed limit is "unacceptably high".
Locals in the rural village of Penderyn want to see the speed limit lowered to 20mph claiming the current 40mph speed limit "poses a significant risk to the health and safety of local residents as well as children and parents attending the school".
Parents at Ysgol Penderyn who set up an action group at the beginning of the year held a protest march on Saturday to air their frustrations and further highlight their concerns.
More than a hundred local residents, parents and children joined the march through the village.
The action group have sent numerous letters and submitted a petition to their local authority but RCT have issued a statement saying that while they understand the concerns of the campaigners they feel implementing other measures would be more appropriate.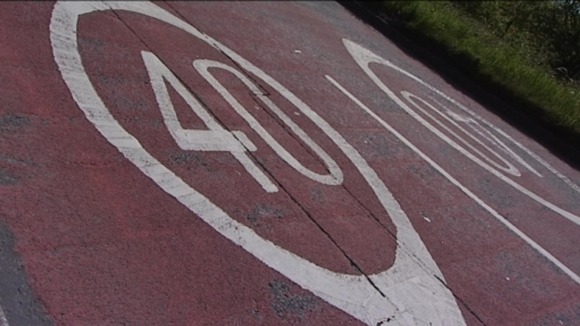 Rhondda Cynon Taf Council and a number of other partner agencies, including South Wales Police, have been involved in this issue for some time and understand the concerns of campaigners.

The Council is committed to reducing the speed limit in residential roads surrounding schools to 20mph and, despite funding constraints, has delivered 50 such schemes in the last year.

The situation at Ysgol Penderyn is an unusual one that will not be resolved by the introduction of one measure - in this case the requested reduction of the speed limit - in isolation.

It requires a number of different approaches to be effective, including physical installations such as road humps or chicanes, enforcement and awareness-raising campaigns.

Unfortunately, reducing the speed limit often does not reduce the speed at which some motorists travel.

Residents have been reassured that other measures, such as awareness raising, training and enforcement, including mobile speed detection cameras, continue to be used where requested."
– Rhondda Cynon Taf County Borough Council statement

Parents claim they feel even more frustrated as they believe Ysgol Penderyn is the only school within RCT that still has a 40mph limit surrounding it.

The Welsh Government have issued statutory guidance on speed limits which states that 30 mph should generally be the norm in rural villages, as Penderyn, with 20mph speed limits or zones where appropriate, such as 20mph speed limits or zones where appropriate and at appropriate times of the day.

Jane Solomons reports on today's march.