Sport
Nathan Cleverly pledges to unify world title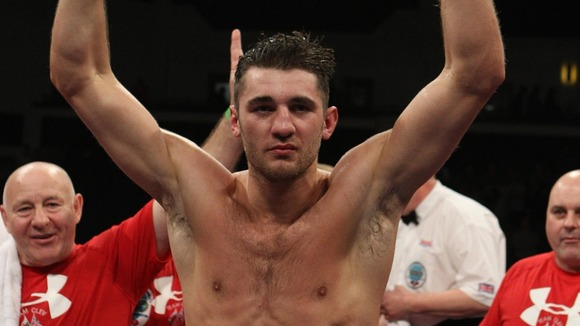 In an exclusive interview with ITV Wales, WBO light heavyweight world champion Nathan Cleverly talks about the early influences on him growing up in the Gwent Valleys, including being bullied and the struggle to combine his academic studies with boxing.
While studying for a mathematics degree, the 25 year-old also managed to become Commonwealth, British and European champion - before going on to become the WBO light heavy weight champion in 2010.
Everything in my life was built towards that night. To be announced World Champion, from eleven years of age to that point that was what that whole blood, sweat and tears had been for.
– Nathan Cleverly - WBO Light Heavyweight world champion

The Welshman had hoped to make the 4th defence of his title last month at London's iconic Royal Albert Hall but had to withdraw from the clash against Serbia's Robin Krasniqi after contracting a virus.

Now back to full fitness World Boxing Champion Nathan Cleverly says he wants to win the three remaining world title belts.
My ambition is to win every one of those belts and become unified world champion so that you are the genuine number one light heavyweight in world boxing.
– Nathan Cleverly - WBO Light Heavyweight world champion

You can hear more from Nathan Cleverly on "Time of Your Life" - tonight at 8pm.