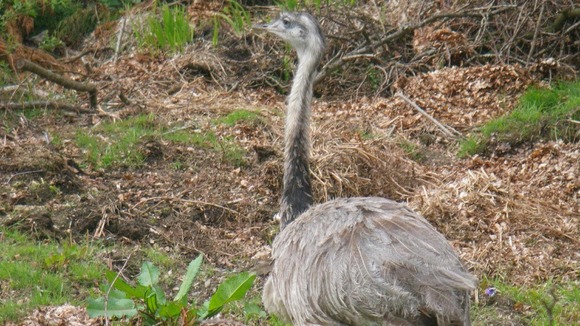 A rhea that has spent today and yesterday roaming around a golf course in South Wales has finally been caught. The big bird - which is native to Australia, and second only to the ostrich in size - was reported by golfers on Sunday afternoon, and remained on the run before being caught on Monday.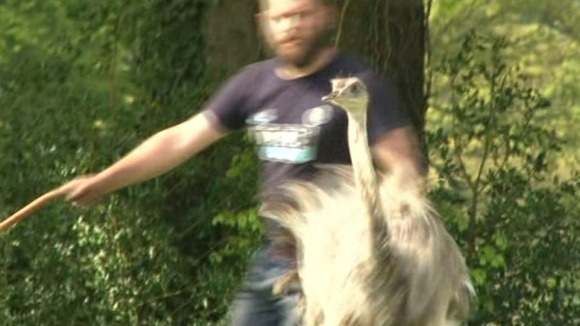 People at Bryn Meadows Hotel in Maescymmer, near Caerphilly, were seen feeding the creature with sandwiches.
I was taken out in a golf buggy and I could hardly believe my eyes when I saw the emu! The bird came over to feed from me but as soon as I tried to capture her, she kicked so hard I had to let her go. We have advised Animal Health and the local authority and hope that the emu will be caught later today.
– Sophie Daniels, RSPCA Officer