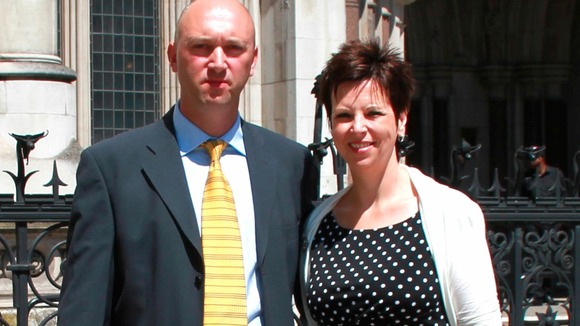 A nine-year-old has won a multi-million pound compensation package and an apology in London's High Court. Harriet Riley was crippled by cerebral palsy after her brain was starved of oxygen during her delivery at Newport's Royal Gwent Hospital 2002.
Despite grievous handicaps which leave her reliant on adult care, however, she retains a formidable and sparkling character, and is known to friends and family as "smiley Riley.
– Louise, Harriet's mother

Harriet's parents, from Newport, were at court as Mr Justice Walker approved a settlement to be paid out by the Aneurin Bevan Local Health Board.

The settlement takes the form of a £2million lump sum, plus index-linked and tax-free payments of £325,000-a-year to guarantee her care for life.

Paul Rees QC, for the health board, publicly apologised to Harriet and family on behalf of the NHS for failings in relation to the management of her birth. But said there were "significant differences" on "other aspects of the liability arguments", taken into account when calculating the settlement.