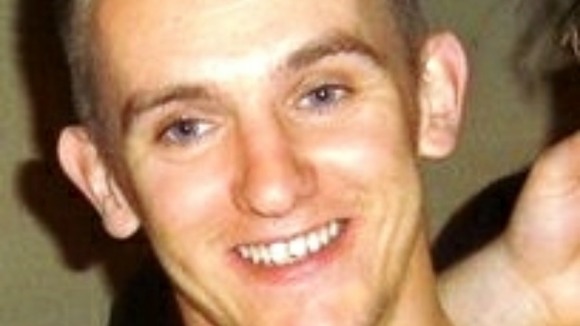 The funeral has taken place in Cardigan for a Welsh soldier killed in Afghanistan.
Lance Corporal Lee Davies, 27, from the 1st Batallion Welsh Guards and another British soldier died after they were shot by two men dressed in Afghan police uniforms.
Lance Corporal Davies was the 26th Welsh soldier to die in Afghanistan since operations began there in 2001.
The Ministry of Defence said the two servicemen had been providing security near a base in the Lashkar Gah district. An MoD investigation into their deaths is now underway.
Lee was my life, my world, my future, my everything. I will never forget him. I am very proud of what he had achieved in such a sort time. He gave his life to protect others and loved his job. We had a very happy future ahead of us that looked so bright. We had a very happy six years together that I will never forget. Also, my heart and thoughts go out to all the families who have suffered loss and for the ones who are serving our country. I'll miss him very much. God bless.
– Charlotte Drew, Lee's partner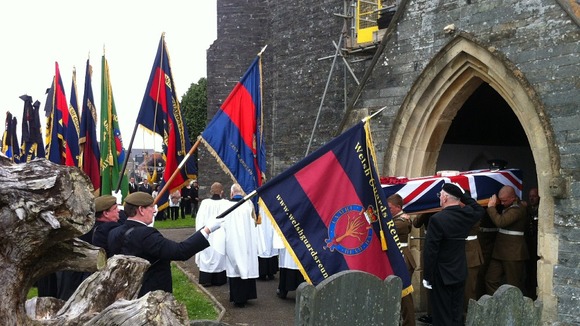 Lance Corporal Davies was born in Carmarthen and joined the army in April 2009, moving into the Welsh Guards in April 2010. He arrived in Afghanistan in March as part of a Police Advisory Team.
Army colleagues who knew him as 'Twent' said he stood out as a natural leader, quickly being promoted to Lance Corporal.
Lance Corporal Lee Davies loved being a soldier - it was who he was. To have made such a profound impact so early in his Army career speaks volumes about the quality of the man we have lost.
– Lieutenant Colonel Dino Bossi, Commanding Officer, Police Mentoring and Advisory Group, 1st Battalion Welsh Guards