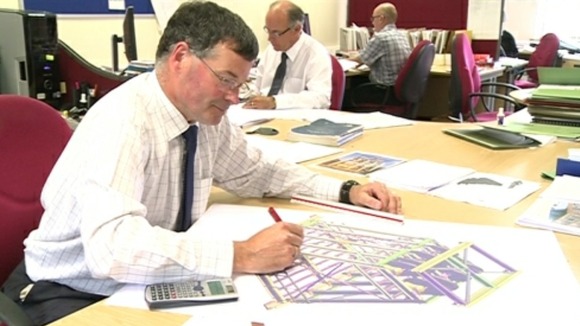 A company in Cardiff will play a significant supporting role in today's Jubilee Pageant on the River Thames. Civil and Structural Engineers C.D Gray & Associates were tasked with designing the steel structure that will hold 8 giant church bells on the barge that will lead a seven mile flotilla through London.
The company used 3D modelling technology to come up with a design that will not only keep the bells steady, but will also make sure that they ring 'true' as they mark the start of the procession of around a thousand boats and barges downstream.
Rehearsals have already been held to check that the structure can do its job, and now those behind it are looking forward to seeing their work in action.
We needed to make sure it was stable. They wanted the bells to be solidly anchored as that was going to affect the music and the sound that they would create, so we had to put plenty of stiffness into the structure. We think the bells are going to sound wonderful and it's lovely to think there's something that's going to be preserved forever that we've done."
– Neal Fletcher, Structural Engineer