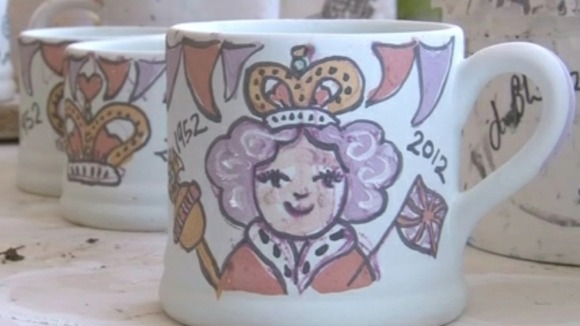 The extended Bank Holiday break could cost some parts of the Welsh economy, business leaders have warned.
The Federation of Small Businesses in Wales says the extra day off could cost the UK as a whole £6 billion in lost productivity. However Wales will be less affected than the rest of Britain as it benefits from increased tourism. This is the second consecutive year that Britain has been given an extra day off. Last year a Bank Holiday was created to celebrate the wedding of the Duke and Duchess of Cambridge.
The sectors that will be affected are building and manufacturing where you have to pay holiday pay over the Bank Holiday and clearly you're losing productivity with your staff. What we would hope of course is that the positive effect of having a holiday and a break will contribute to an increase in productivity later in the week.
– Iestyn Davies, Federation of Small Businesses Wales

Not surprisingly companies making Jubilee-related products are profiting from the celebrations.

Kate Glanville, a ceramic artist based in Carmarthenshire, has hand painted a range of pottery with her own interpretation of the Queen. She's been surprised by the level of orders.
I've been selling mostly to schools who've been giving pupils commemorative mugs and then also to people having street parties and just one-off commissions for people who want to buy mugs for their children.
– Kate Glanville, Ceramic artist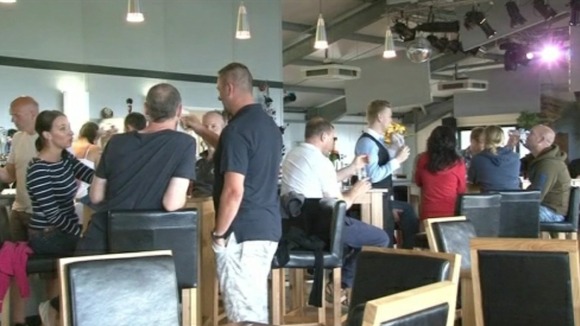 Many people also seem to be making the most of the break by extending their time off to book a holiday. That has meant a boost for tourist spots in Wales.
Lorraine Lloyd, who owns the Brynrodyn Caravan Park at Borth in Ceredigion, says they are fully booked and could have filled the site three times over.
She says she has passed the extra bookings on to other nearby sites.