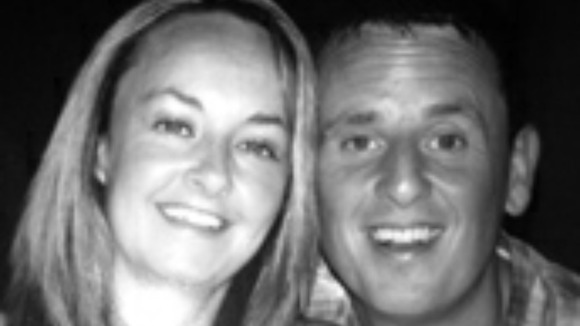 A man has been nominated for an 'inspirational' award after setting up a support group for fathers with partners suffering from post-natal depression.
Mark Williams' own wife Michelle was plagued by the illness for two years. He will be put forward for the Inspirational Dad of the Year award at the Senedd in Cardiff Bay tomorrow.
Mark realised a couple of weeks after the birth of their son Ethan in December 2004 that Michelle was suffering from post-natal depression.
She couldn't sleep, barely ate, didn't want any visitors and was finding it very difficult to deal with everyday tasks.
Mark didn't know much about depression and didn't understand it. He found it difficult to realise how she could be depressed when they had everything.
He says he now knows that depression can hit anyone.
Depression is an illness, we had a new house, good jobs, lots of friends and family support yet it still happened. It doesn't matter if you're a millionaire or someone with no money at all depression can hit anyone.
– Mark Williams

The depression got so bad that Michelle was hospitalised. Mark says he didn't confide in his friends and was afraid of what people would say.

Mark took leave from his job as a self-employed sales person to look after his wife and son. He also had to look after the household tasks and bills, which Michelle usually did. He says he found the isolation unbearable, and used to pretend to everyone that everything was alright.
My mother-in law came to stay with us to help out and we also stayed with my parents sometimes. At one point I went off the rails, once I knew my wife and son were safe with family. I honestly felt like running away from the pressure cooker that I was living in 24 hours a day.
– Mark Williams
Depression is an illness and people shouldn't be afraid to talk about it. My wife didn't ask for it, our life was great. It happened like a switch going on.
– Mark Williams

Mark says there is a difference between baby blues and severe postnatal depression: "There's nothing worse than someone saying 'Oh my wife had that and got over it in a few days' when you have been going through it for months."

He feels there is support now for women in this situation but there is not much support for men. The main aim of his group is to provide an outlet where male partners can express their feelings and emotions without being judged, and also where they can talk to others that have been in the same position.

Mark's message to everyone who is in suffering from post natal depression is "Don't suffer in silence".

The second annual Wales Inspirational Dad of the Year Award will be held at 1200 on Tuesday 12th June 2012 at the Senedd, Ty Hywel, Cardiff Bay

For more information on Mark's website visit http://www.fathersreachingout.com