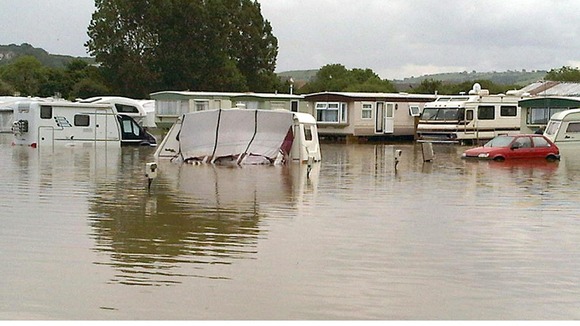 Aberystwyth residents are rallying to support those affected by the weekend's floods.
Items such as bedding and furniture are being donated to the hundreds of people who saw their homes and businesses ruined after a month's worth of rain fell in just 24 hours.
And on Saturday Aberystwyth University students will hold a jumble sale and fun day at their union to help raise more money.
It has been great to see students and locals come together and help each other as one community. As a union we are happy that we can help support the victims of the recent floods. We hope our contribution will help those whose lives have been turned upside-down over the past few days and if there is anything else we can do to help, we will strive to do so.
– Ben Meakin, Aberystwyth Student Union president

Last weekend's floods hit Ceredigion, Powys and Gwynedd, causing damage which could run into millions of pounds.