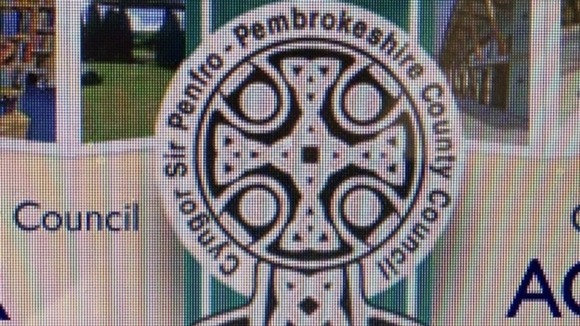 Education Minister Leighton Andrews has met with representatives from Pembrokeshire Council today. It comes after the Welsh Government issued a final warning to the West Wales Council, over failings in the way it safeguards children.
In a letter, it says that despite damning previous reports, progress has been "worryingly slow."
Following a meeting in Cardiff this afternoon with Education and Skills Minister Leighton Andrews and Gwenda Thomas, the Deputy Minister for Children and Social Services, the Leader of Pembrokeshire County Council, Councillor Jamie Adams, issued the following statement:
I had a constructive meeting with the Ministers and I was able to present evidence of improvements in policies and procedures that they may have been unaware of.

They sought assurances from me that the policies which are already recognised as good become embedded in the Authority's work on the safeguarding agenda.

I accepted the points they made on this issue and the challenge that it presents to us as an Authority.

"I have confidence that the officers that we have and who started out on this journey of improvement are able to deliver the necessary outcomes.
– Councillor Jamie Adams, Leader of Pembrokeshire County Council

A Welsh Government spokesperson said:
At the meeting, Ministers reiterated their strength of feeling about the situation in Pembrokeshire and they stand by their joint statement of yesterday, and their letter issued to the Leader.

There remain serious questions to answer about what has happened and the subsequent response of the local authority and its officers.

Additionally, we understand new material has come to light within the last 24 hours which has today been passed to the police.

The prime and overarching concern of the Welsh Government throughout all of this remains the safeguarding of children in Pembrokeshire. This is absolutely paramount.
– Welsh Government