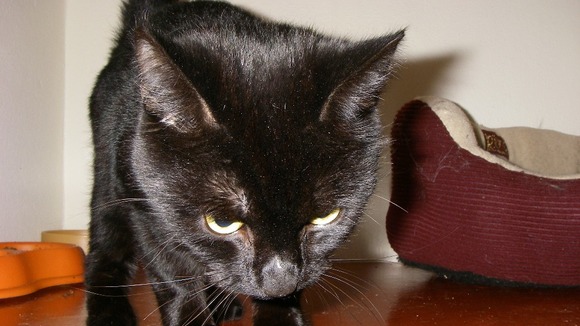 A cat has used up one of his nine lives after clinging to the underside of a freight train all the way from Southampton to the Welsh capital.
The young black domestic shorthair, christened 'Thomas' due to his unfortunate train escapade, was discovered by a dockyard worker in Cardiff.
The RSPCA said Thomas was frightened but unscathed following his adventure. He's now being cared for by staff while attempts are made to trace who might own him.
Thomas isn't microchipped but staff say he appeared healthy and cared for.
Thomas really is a lovely friendly cat. Although he's not microchipped he's in good health, so we are wondering if there is an owner out there looking for him. We're appealing for anyone who recognises the description or picture of Thomas, especially from the Southampton area or quite possibly Cardiff, to come forward and get in touch with us.
– RSPCA inspector Simon Evans

If you recognise Thomas, please call the RSPCA on 0300 1234 999.