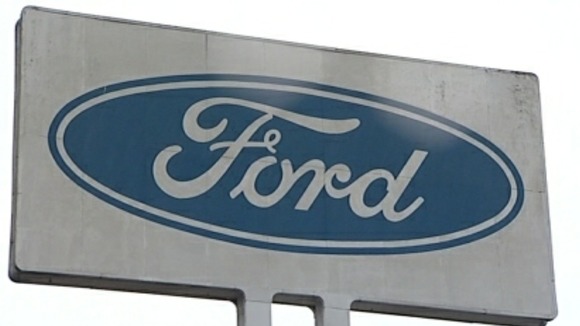 Around a hundred workers at Ford UK's manufacturing engine plant in Bridgend have gone on a 24-hour strike.
They join employees from five other Ford UK plants who are striking over changes to the company's pension scheme and its plan to introduce lower pay rates for new employees.
Union members had voted to go ahead with strike action in May but postponed announcing the ballot results publicly to allow further negotiations with the company to go ahead.
But the Unite union, who represents around 1,200 Ford staff across the UK, says its members decided to go ahead with the strike after talks collapsed.
We fiercely oppose the closure of Ford's final salary scheme to new entrants because we believe ultimately Ford will try to close the entire scheme. Ford must prove that it is committed to the UK by investing it its UK workforce... The company is also refusing to back away from creating a two tier workforce by making new starters work for less money for doing the same job as existing staff. This is totally unacceptable
– Roger Maddison, Unite national officer

In response to the claims by the union Ford responded:
The issue giving rise to the industrial action relates to a disagreement between the company and a particular group of its employees in relation to their ongoing pay and benefit negotiations.

Ford remains willing and available to continue discussions with the union representing these workers.The vast majority of the company's employees are not involved in this disagreement, or the decision to take industrial action."
– Ford Spokesperson