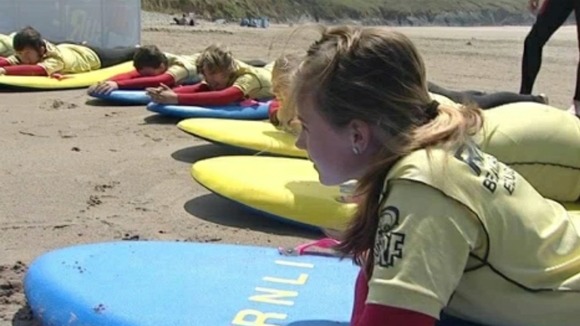 Hundreds of schoolchildren in Wales are being taught potentially life-saving skills in a series of training sessions organised by the RNLI. The 'Hit the Surf' scheme teaches youngsters the meaning of different warning flags they may see on beaches as well as giving them basic surf board skills. The aim is to help children stay safe when they visit the beach this summer.
'Hit the Surf' teaches kids how to stay safe so that they can have a great day on any of the UK's beaches over the holidays. The children also get the chance to try on a wetsuit and learn basic board skills during each session; it's great to see them build their confidence and enjoy themselves safely and responsibly in the sea.
– Nicky Palmer, RNLI Lifeguard Community Engagement Supervisor

RNLI lifeguards will be holding the training sessions at various locations across Ceredigion, Pembrokeshire and in Neath Port Talbot until 6 July.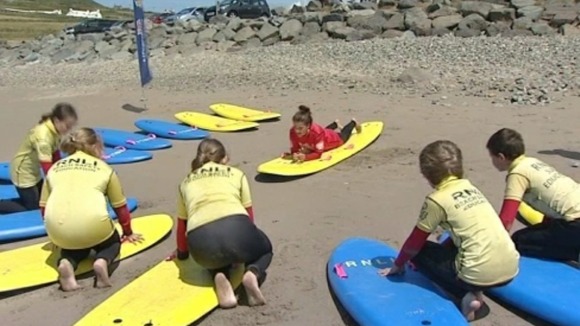 Useful links for staying safe at the beach:
**
**
**