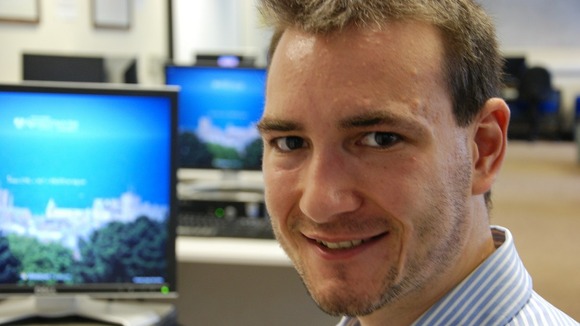 A graduate from Aberystwyth has been shortlisted for the 'Graduate of the Year' national competition.
Peter Faraday Weller - a distant relative of the famous British chemist and physicist Michael Faraday - is in the final five of the competition.
Computer Science student Peter, who is profoundly deaf, is a software developer who won the Google Europe Scholarship for Students with Disabilities.
The 22-year-old also secured a summer placement at IBM in 2011.
The winner of the Graduate of the Year contest will receive £1,000 as well as being offered a paid internship with a London based company and a CV session with top entrepreneurs.
I'd like to thank all those people who have voted for me to date and who have been very supportive of my work and career. I've been lucky to have so many sources of inspiration among my friends and family, including my distant uncle, Michael Faraday.
– Peter Faraday Weller, Graduate of the Year finalist

Graduate of the Year is decided by public vote and is open to graduates across the whole of the UK in all disciplines. The deadline for votes is Saturday 30 June.