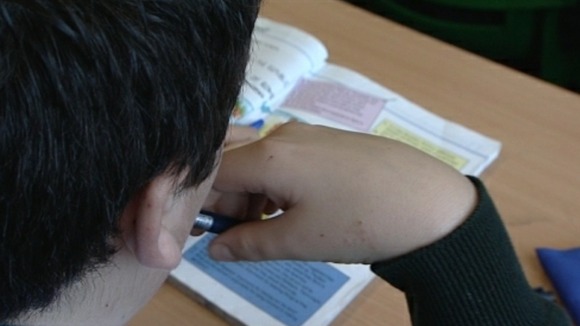 A new report out today from school inspector Estyn says that English literacy levels in Wales are still too low.
The education watchdog's report looked at learning standards amongst pupils in Years 7, 8 and 9, aged between 11 and 14.
It found that at all National Curriculum levels, students' performance in English is lower than all other core subjects.
It also found performance standards in Welsh first language remain much higher than those in English.
It's the first of a series of documents that follow up on the controversial findings of Estyn's latest annual report, which revealed that 40 per cent of Welsh children arriving at secondary school have a reading age below their actual age.
Following a trend for students of all ages, girls performed better than boys at expected and higher levels in both English and Welsh.
Since then, Esytn says that only a minority of schools have conducted an audit of pupil's literacy skills, although most now recognise it as a priority for improvement.
Anne Keane, Chief Inspector of Education and Training in Wales, said having poor levels of literacy can impact upon a child's performance in other subjects.
Too many pupils have a weak grasp of literacy skills, which affects how well they do at school. Even when pupils do well in external assessments of their Welsh or English, their literacy skills are not always strong enough for them to apply these skills fully and confidently in other subject areas.
– Anne Keane, Chief Inspector of Education and Training in Wales

Jackie Gapper HMI suggests literacy standards could be boosted if the Welsh Government advises schools how best to implement its new reading strategy.
What we'd like to see is that they're providing support and guidance materials as they introduce the National Literacy & Numeracy Framework, so teachers can be confident in making more opportunities for pupils to develop these skills.
– Jackie Gapper HMI, Estyn

The Welsh Government said it welcomes Estyn's findings, adding that it was committed to improving standards.
Their recommendations will inform our work to ensure that literacy levels in Wales improve. We have made clear our commitment to improving literacy standards in our schools.
– Welsh Government spokesperson