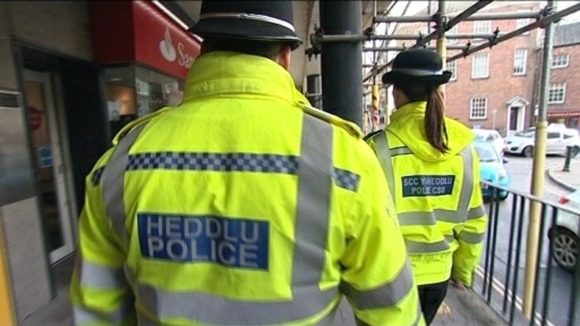 Welsh police have made progress in tackling anti-social behaviour, but more needs to be done. That's the view of the police watchdog in a report published today.
Her Majesty's Inspectorate of Constabulary (HMIC) found that three Welsh police forces either were unable to regularly identify repeat or vulnerable people at risk of anti-social behaviour, or data on victims wasn't properly shared in force-wide meetings.
Dru Sharpling, HM Inspector of Constabulary for the Western Region, said there was 'no room for complacency', adding: "Anti-social behaviour is a blight that can wreck lives and communities."
All four Welsh Police forces have responded to the findings of the report:
We have increased our focus on anti-social behaviour in recent years, and work with our partners has resulted in significant progress being made.
– Julian Kirby , Police Assistant Chief Constable of Territorial Policing for South Wales Police
We appreciate there is more to do - especially in the control room - in identifying repeat and vulnerable victims, and we have been working on these issues.
– North Wales Police spokesperson
"In this HMIC review, Dyfed Powys Police has come out top of forces in England and Wales where repeat victimisation was checked in calls, and second throughout England and Wales of forces where victim vulnerability was checked in calls.

We will always seek to develop our effectiveness in dealing with anti-social behaviour and we welcome the feedback of the HMIC.
– Dyfed Powys Police spokesperson
Tackling anti-social behaviour by working closely with partner organisations and communities is one of our top priorities. Since the HMIC review we have put a robust system in place to help us fully risk assess each incident of anti-social behaviour that is reported to us.

This point-of-contact system can identify whether calls are from hotspot areas and whether the caller is a repeat victim or potentially vulnerable. These figures show that we are succeeding in driving down the problem with our partners.

However, we are not complacent and will continue to work hard to target those responsible for creating problems for others in our communities.

Every Gwent resident has the right to feel safe, and be safe, in their community and we will continue to work closely with other agencies to help improve the quality of life of our residents
– Gwent Police spokesperson