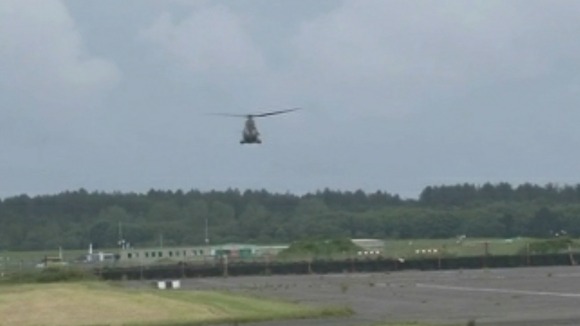 Six hundred jobs could be created if ambitious plans to expand a West Wales airport go ahead.
The owners of Pembrey Airport in Carmarthenshire want to turn it into a centre for aircraft maintenance. They say they are negotiating with foreign backers to finance the scheme.
The airport currently gets most of its income through a contract with the Ministry of Defence. Military aircraft use the airfield for refuelling.
Airport owner Winston Thomas says there is a big market for aircraft Maintenance, Repair and Overhaul or MRO as it is known in the business.
These aircraft are so expensive and you have got to keep them in the air and you have got to turn them round very quickly. In the MRO business there is need for additional facitlities to maintain these aircraft and get them airborne.
– Winston Thomas – Owner, Pembrey Airport

The airport owners are confident there would be no environmental objections to their plans as they say aircraft would land and take off over the sea and so minimise noise pollution.

They also hope to increase cargo business at the airport by using the nearby rail links.

The first phase of the expansion scheme would cost an estimated four and a half million pounds. Work could get underway later this year