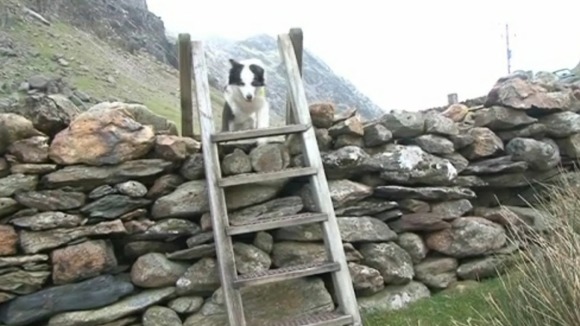 An organisation which trains and provides search dogs for mountain rescue teams in Wales is appealing for help to raise funds.
The Search and Rescue Dog Assocation Wales say volunteers are increasingly having to dig into their own pockets to keep going.
Training the dogs takes around eighteen months and the skills can be used in a variety of scenarios from finding mountain walkers to searching for missing people.
Dog handler Rob Johnson says:
Once a month we have a residential weekend. We get volunteers in who go and hide for us and obviously we have to feed them, pay for accommodation and stuff like that.
– Dog handler Rob Johnson says:

Its been estimated that a dog handler can spend up to £5,000 over the life of a dog.

The team get around 80 to 90 call-outs a year. But it costs money, last year £20,000 with volunteers digging into their own pockets to meet all the costs.

They are hoping the public will see the bigger picture and help out.

All the training leads up to the operational exercises, the missions where there are real vulnerable missing people who are potentially injured. They rely on the dogs in these circumstances to find them.

The clear advantage of using a dog in a search situation is that they can search large areas very quickly.

Their worry is that as well as Sarda Wales members giving their own time free of charge, they are having to buy their own kit, and having to fund their own travel costs.

Hence the appeal to the public for funds to keep them going.

They can be contacted at www.sardawales.org.uk