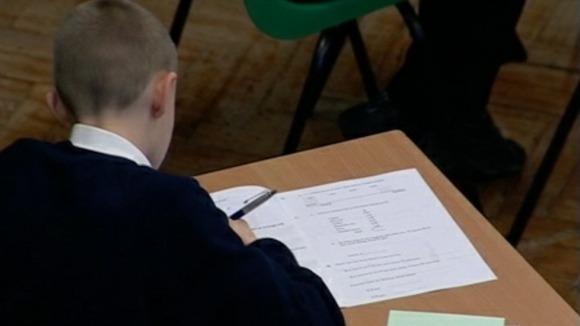 Only a few secondary schools in Wales identify, support and challenge more able and talented pupils according to a report by the education watchdog Estyn.
It found that in only a very few secondary schools do more able pupils from disadvantaged backgrounds receive support to overcome barriers to learning.
The report also found that more able and talented pupils do less well in Wales than in England.
Since 2008, end-of-key stage 3 assessments, children between 11 and 13, show that too few pupils achieve above the expected level for their age in core subjects of English or Welsh, mathematics and science.
Also, at GCSE level, too few pupils achieve grades A* or A in these core subjects.
There are a lot of talented learners in Welsh secondary schools whose potential is not being developed fully enough. Schools need to consider whether they are offering children the full range of experiences and opportunities that will enable them to reach their potenial and prosper.

This report is the second of a series of reports examining the support available for more able and talented children in Wales. In last year's report, we called for primary schools to provide more challenge for more able and talented pupils"
– Ann Keane, Estyn Chief Inspector

A lack of continuity in the transition from primary to secondary school for the more able and talented pupils was also highlighted. Where transition arrangements were seen to be working well a positive impact on pupils' long term achievement had been noted.

In the few schools where more able pupils achieved their full potential the watchdog says they have benefitted from:
personalised approaches to learning;
access to specialist teachers; and
mentoring about career choices
The Welsh Government responded to the report's finding, saying:
The Minister has made clear his plans to raise performance across the board. This means ensuring that all children and young people are supported to reach their full potential, including more able and talented pupils.

Whilst we recognise from the Estyn report that more needs to be done to encourage schools to adequately identify more able and talented pupils, we note the positive response to the support provided by the Welsh Government and National Association for Able Children in Education (NACE).

We will be writing to local authorities to draw their attention to this report and encourage them to address the recommendations contained within it. "
– Welsh Government spokesperson