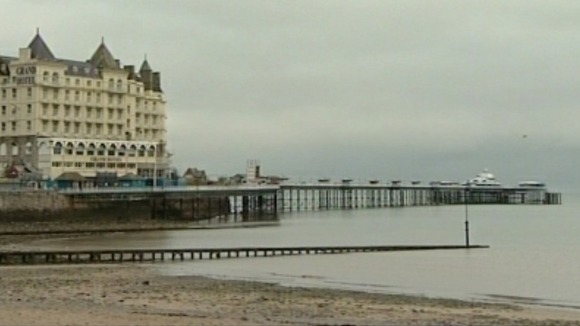 An energy company building a new windfarm off the coast of North Wales is providing £690,000 of funding for two projects aimed at boosting tourism in the area.
RWE npower renewables is making the money available during the construction of Gwynt y Môr offshore windfarm, which is being constructed 13 kilometres off the coast in Liverpool Bay. It was given the go-ahead in 2008 and aims to generate 'clean' electricity for around 400,000 homes once it's complete in 2014.
Part of the money will be spent on making major improvements to the Victorian pier at Llandudno, which will allow steam and cruise liners to dock in the town once again.
The rest will help Rhyl's attempt to win blue flag status for its beach by creating a new bathing area and improved ramped access.
Additional funding is coming from Conwy County Borough Council, Llandudno Town Council and pier owners Six Piers Limited.
We are delighted to be able to back the tourism industry in North Wales, which, like the renewables industry, is so important to the region's economy. Neither of these two projects could have happened without the funding from the Gwynt y Môr Offshore Wind Farm Tourism Fund. Both are exciting, well-developed projects with the potential to generate widespread interest in the local region, increase visitor numbers - and consequently increase spending in the North Wales economy.
– Toby Edmonds, RWE npower renewables

Further projects will be announced during construction of the offshore windfarm, with both local authorities benefiting from the fund.

This funding is separate from the £19 million of community benefit funding, which will be available once the windfarm is operational in two years' time.