"Dragon" found in Swansea garden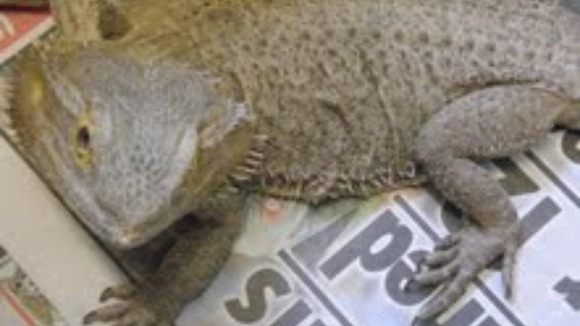 The RSPCA is appealing for information after a bearded dragon was discovered in a couple's garden in Ynysforgan near Swansea.The exotic creature which lives in the wild in central Australia was discovered lying amidst tomato plants. It is now in the care of the RSPCA.
"This poor couple had quite a shock when they discovered this unusual looking animal in their vegetable patch! Although he is physically well, he was a little cold when I picked him up and it's vital that we reunite him with his owner."
– Gemma Cooper, RSPCA Inspector

Anyone with information should contact the RSPCA on 0300 123 8018.