London 2012
Exhibition showcases Welsh Olympians and Paralympians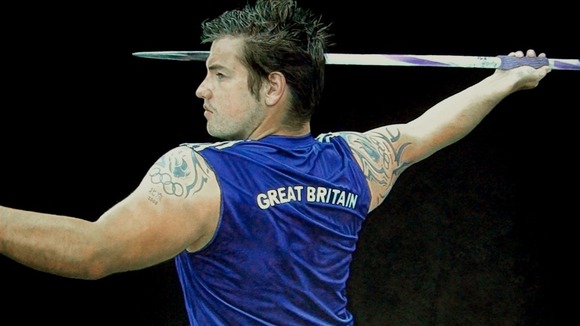 An exhibition of paintings of Welsh Olympians and Paralympians will be unveiled in Cardiff later in celebration of the 2012 Games.
The exhibition, entitled 'Painting the Flame', showcases the work of Lorraine Bewsey, a Swansea-based artist.
Its launch will take place at the Old Library in Cardiff.
Included are portraits of the Paralympian javelin thrower Nathan Stephens, 400m hurdler Dai Greene, gold medal rower Tom James, double Paralympic gold medallist Simon Richardson, weightlifter David Morgan, and Bernice Hooper, a champion Welsh swimmer in the 1930s.
While I've never been sporty, I've always admired sportsmen and women for their single-minded dedication and determination. Endless, solitary hours trying to achieve perfection, freezing short winter days, or weather so hot it saps your energy. The big event looming ever nearer. An artist at her easel in her studio can certainly empathise with them.
– Lorraine Bewsey, Artist
Sport is what unites these athletes, makes us think of them as a group. But to produce a good portrait, you need to get beyond 'type'. I have painted eleven individuals, with different interests, opinions, personalities. I hope my portraits show what makes them unique as well as similar; capture their character as well as their likeness.
– Lorraine Bewsey, Artist

The paintings were commissioned as part of a multi-media exhibition called 'Following the Flame' which details the history of Wales and the Olympics and Paralympics.