London 2012
Welsh farming brothers' joy at Olympic contract
by Hannah Thomas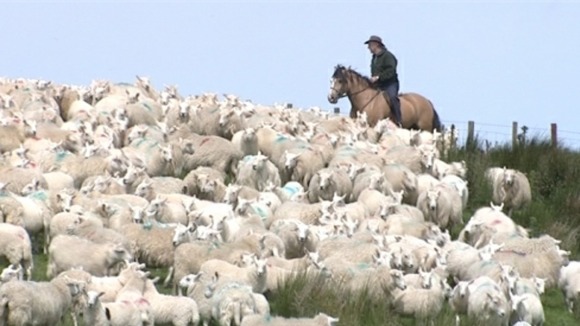 Two brothers who farm more than a thousand sheep near Llanidloes in Powys will be giving athletes and visitors to this summer's Olympic Games a taste of Wales.
Hugh and Richard Tudor are just two of the seven and a half thousand Welsh farmers who belong to the British Red Tractor scheme.
That means their meat meets quality and welfare standards. But they are two of just a few from Wales chosen to supply their lamb for London 2012.
It's amazing. It's a once-in-a-lifetime opportunity that Welsh lamb is put on a global stage. Welsh lamb is known throughout the world as being as good as, if not better than, any other lamb in the world because it has been reared and brought up in a natural environment.
– Richard Tudor, Farmer

More than a hundred tonnes of meat will be served up during the course of the Games to 24,000 athletes and nine million visitors.
Let's hope that these lambs will be fed to the Olympic athletes, and they will remember when they are picking those medals up that they had Welsh lamb and that'll put us on the map. Let's hope they will go back to their own countries asking for and demanding Welsh lamb.
– Hugh Tudor, Farmer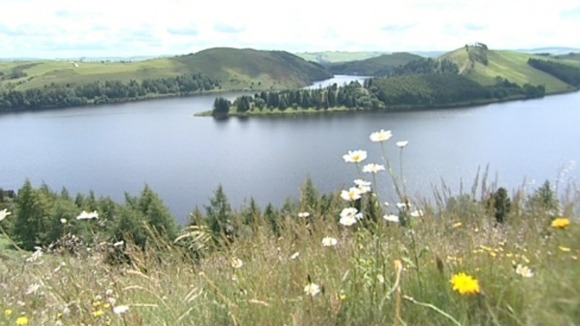 As well as being good for business, the Tudor brothers say the emphasis on strong British produce at the Olympics highlights how important Britain's farming industry is to the rest of the world.
Agriculture has been a part of our history for centuries, and to be able to showcase what we do and how well we do it to world leading standards, I think, is fantastic.
– Richard Cattell, British Red Tractor