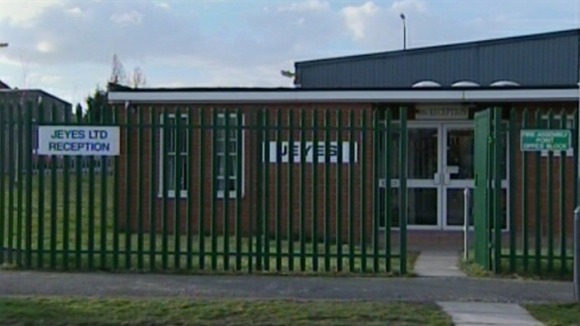 A hundred and seventeen jobs will be lost at Jeyes cleaning supplies factory in Mold, it's been announced.
The factory will close early next year with production transferring to Norfolk.
A spokesperson said it followed a review of Jeyes' global operations announced to staff in December last year.
We recognise that this decision will come as a great disappointment to our loyal and hard working staff, who have maintained consistently high standards throughout this review period.

We will continue to consult with, inform and support our staff through the closure programme and will work with unions and local authorities as appropriate.
– NICHOLAS GOODWIN, CHIEF FINANCIAL OFFICER, JEYES GROUP

Delyn AM Sandy Mewies has responded calling the news 'a dreadful blow'.
To lose so many jobs, particularly in the present economic climate, is clearly a dreadful blow for Mold and for North East Wales as a whole.

I will now be asking the Welsh Government and Flintshire County Council to offer what assistance they can to the workers who are being made redundant, including re-training.
– Delyn AM Sandy Mewies