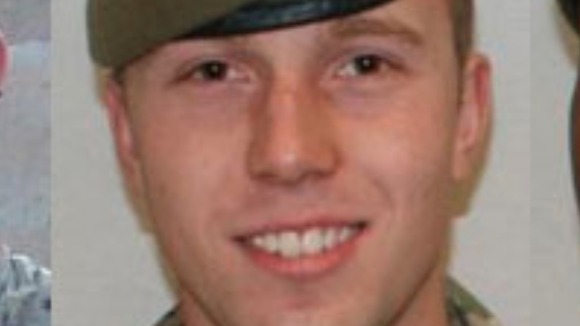 The Ministry of Defence has confirmed the names of two Welsh soldiers who were killed in Afghanistan on Sunday.
It is believed Craig Andrew Roderick, 22, from Cardiff and Leonard Perran Thomas, also from Cardiff, were shot by a man wearing an Afghan police uniform in Helmand Province.
Welsh Guard, Apete Saunikalou Ratumaiyale Tuisovurua from Fiji also died in the incident.
The family of Mr Roderick released this statement:
Words cannot describe how the loss of our precious Craig has affected

us all. The vast void left by this tragedy will never be filled.

Everyone who knew him will miss his big smile and his sense of humour.

He was the best son, brother or friend you could have wished for, we

were privileged to have known him. He will always be missed and never

forgotten.
– Family of Welsh Guard, Craig Roderick

Leonard Thomas's family said he was "a military man through and through." Mr. Thomas leaves behind his mother, partner Rachel, and younger brother Tristan.
Pez was a military man through and through. He thrived in extreme environments, both in the military and in his spare time.

He was a keen climber and mountaineer and will be sorely missed by everyone who had the privilege to have met him.
– Family of Leonard Thomas

The Chief of Staff for Task Force Helmand, Major Andy Cox, has paid tribute to the three soldiers killed.

The Prime Minister David Cameron called news of the soldiers' deaths "appalling" and said he would do all he could to ensure justice is done.

The deaths bring the total number of members of UK forces to have died since operations in Afghanistan began in October 2001 to 422.