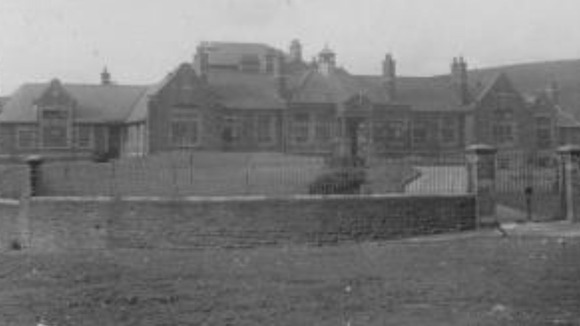 People in Nantyglo in Blaenau Gwent are to protest against plans to demolish the former Blaina Hospital site and build 20 bungalows.
Villagers say that the hospital holds historical importance and should be protected.
Blaina Hospital was built in 1910 with the help of funds raised by miners living in the area, and was taken over by the NHS at its formation in 1948.
The hospital's board went on to open the much larger Nevill Hall hospital in 1970 as a convalescent home for its patients.
United Wales Housing Association have applied to planners at Blaenau Gwent Council to demolish the building and replace it with social housing. Local residents say they believe they have two weeks to fight the demolition order.
Blaenau Gwent Council says that the proposals are currently under consideration and it is consulting on the plans.
A spokesperson confirmed that the final design is likely to change during this process.
There have been objections to the hospital being demolished. But Cadw has not made it a Listed Building. The Council is not in a position to prevent the demolition of the building. However, in discussions over revised details, the Architects are being required to incorporate materials from the hospital building to reflect the historical associations with the site.
– Blaenau Gwent Council spokesperson

The protest group, set up by people living in the area, says that the hospital building could be used as a community hub for local businesses and would have enough space to incorporate leisure and retail facilities for the Blaenau Gwent area.