Mother who killed her baby sentenced to life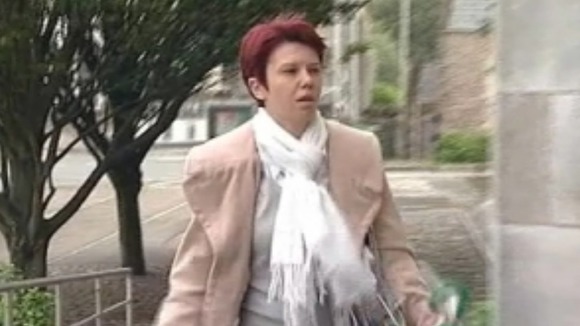 A Swansea mother has today been found guilty of murdering her six-week-old daughter. She has been sentenced to life, and will be made to serve a minimum of 12 years.
34-year-old Michelle Smith, from Morriston, gave baby Amy the drug dihydrocodeine, a powerful pain killer only prescribed to adults.
The court heard how paramedics were called to Ms Smith's home in November 2007 after 42-day-old Amy had been found not blue-lipped and lifeless.
She was rushed to hospital, but later died.
The only conclusion on the day that Amy died is that youcrushed one or more tablets and added it to her feed. Why you decided toadminister the drug to your baby only you will know.
– The Hon Mr Justice Spencer

The jury were told that a post-mortem examination found the drug in Amy's blood.

Giving evidence a toxicology expert told Swansea Crown Court how Amy had been given the pain killer just minutes before a health visitor came to her home.

The jury heard that the health visitor described Amy as "thriving" just hours before her death.

Michelle Smith maintained through out her trail that she had not given her daughter any drugs.She claimed that doctors could have given Amy the drug during many visits the child made to Morriston and Singleton hospital and UHW in Cardiff.
Amy was only six weeks old when she was killed by theone person who should have done more than any other to keep her safe. Amy Smithwould have been approaching her 5th birthday, but Michelle Smith'sactions have left a family without a much loved little girl. Our thoughts arewith Amy's famly at this sad time, and we hope that today's verdict will allowthe family to move on with the rest of their lives.
– Detective Sergeant Justin Evans, South Wales Police

Although the court heard how the powerful drug was also found in Amy's urine more than a fortnight before her death.

Samples were sent to a specialist lab for further testing but the results were never passed on.

In the witness box Michelle Smith was asked by Defence QC Sasha Wass if she killed Amy by giving her he dug."No I didn't," she replied.

Although, after three days of deliberation, a jury at Swansea Crown Court failed to believe Ms Smith and found her guilty of murder.