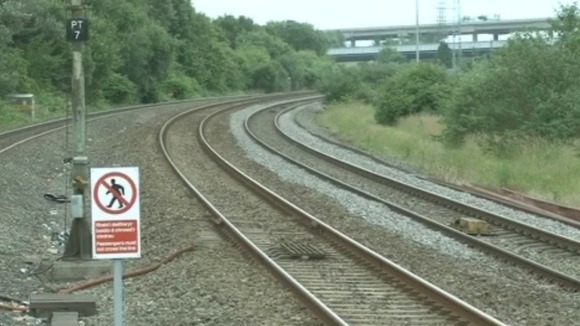 The driver of a high-speed train who narrowly missed hitting two children who were on the track is behind a rail safety campaign for schools that begins today.
Geraint Llewellyn was travelling at 90 mph near Briton Ferry when he saw the two youngsters, aged seven and eight, sitting on the rail.
Geraint put on his brakes but it still took a mile for the train to stop. He says he's still not sure how he missed the two boys. The children were later caught by British Transport Police.
Geraint was so shaken by the near miss that he's put together a rail safety pack that he'll begin taking round schools today. The aim is to highlight the dangers of trespassing on rail lines, as well as the effects it can have on train drivers.'
A lot of the children don't understand the speed of the trains. The trains are very quiet. They come on to them before they know it. They can't stop quickly, it can take over a mile to stop a high-speed train travelling at 125 mph.
– Ian Rowlands, Driver Manager, First Great Western