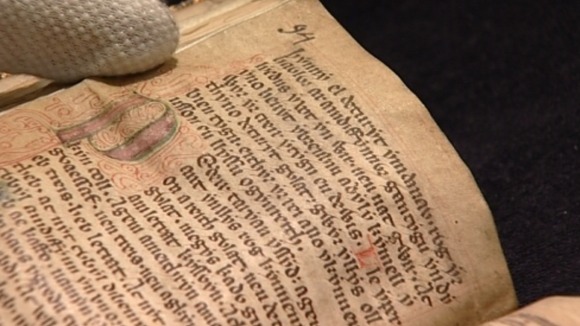 A 'remarkably rare' medieval Welsh manuscript has sold in an auction at Sotheby's today. The tenth century text, thought to be written is a small handbook for a professional lawyer to use at trials, is called 'The Laws of Hywel Dda'. The manuscript is being sold by the Massachusetts Historical Society, and sold for £541,250.
The book sets out the 'Laws of Hywel Dda', King of Wales in the tenth century. Hywel used social infastructure to underpin his rule, issuing both this lawcode and the first Welsh coinage in over a thousand years.
The laws focus on restitution for crimes, rather than violent punishment and it became the standard template for Welsh law until 1282.
Then, Llywelyn ap Gruffydd rebelled against English supremacy, prompting his murder and the imposition of English rule via the Statute of Wales in 1284. Many areas of traditional Welsh law were banished, and so over the years the 'Laws of Hywel Dda' became a symbol of national identity.
This text cuts right to the heart of medieval Welsh identity and indeed Welsh identity up to today. This is a remarkably rare book, there's not been an occasion where one could be acquired on the open market since 1923. This is quite literally a once in a lifetime chance.
– Dr Timothy Bolton, Specialist in Medieval Manuscripts at Sotheby's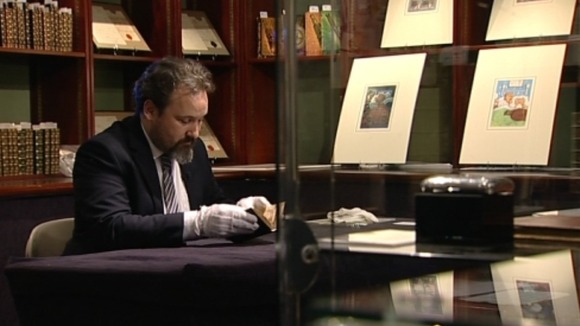 It's thought the manuscript travelled to America in the eighteenth century with Morris Scourfield, who was one of the first recorded settlers in the Welsh community called Cambria in Pennsylvania.
It passes almost certainly as a relic of the old country. The Welsh are extremely important to the history of America but quite unsung. Sixteen of the signatories of the Declaration of Independence are in fact Welsh. There are an enormous number of Welsh settlers in America and clearly this went out with one of them.
– Dr Timothy Bolton, Specialist in Medieval Manuscripts at Sotheby's

There are 250 surviving books from medieval Wales with around 80 containing any medieval Welsh language. This manuscript is one of only two outside Great Britain.
It is by far the earliest such codex ever to be offered in public sale, and contains a fundamentally important secular text. It seems impossible that any such witness would ever again be allowed export from the United Kingdom, and so this must be the final appearance of this language on the open market.
– Sotheby's catalogue note