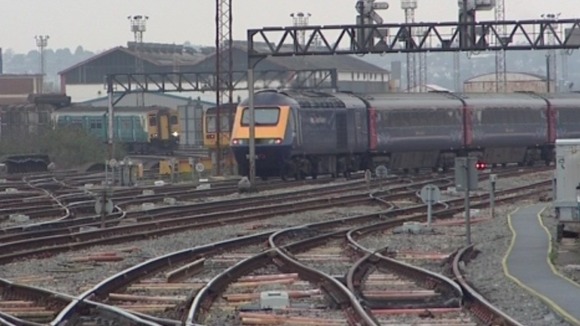 The UK Government has confirmed plans to electrify the line from Cardiff to Swansea, as part of a UK-wide £9bn investment in the rail network.
The Ebbw Vale, Maesteg, Merthyr Tydfil and the Vale of Glamorgan lines will also be electrified.
Last year, the UK Government announced electrification for the route from London to Cardiff, but held off expanding the work to Swansea, citing the need for a "business case".
When completed, journey times between Swansea and London will be reduced, with longer, cleaner trains in operation.
In total, Wales is set to benefit directly and indirectly from almost £2billion from the UK Government programme to modernise the rail network, and is the most significant infrastructure announcement for Wales for decades."
– Welsh Secretary Cheryl Gillan MP

The Department for Transport said the project will "widen the potential catchment area for businesses seeking to invest in Wales".
We need to create the right conditions for business in Wales to prosper and this investment sends out a clear message that Wales is open for business.

It underlines the significant and positive opportunities for economic development in Wales which I have made in my regular discussions with the Transport Secretary
– Welsh Secretary Cheryl Gillan MP

The announcement comes a week after the UK Government announced that a direct service from Wales to Heathrow would be in operation by 2021.

Department for Transport illustration showing the chosen routes.