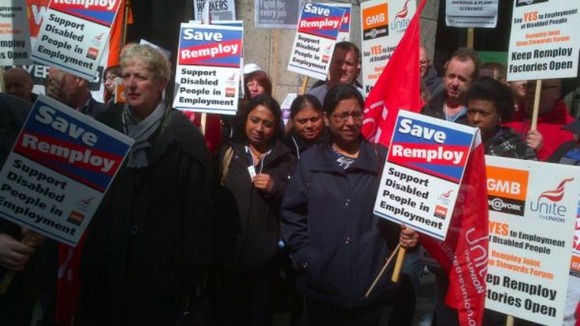 The Welsh Government has unveiled a £2.4m a year scheme to help Remploy workers find alternative employment. Education and Skills Minister Leighton Andrews told AMs that the UK Government's decision to close 5 Remploy factories in Wales was the wrong one.
He says an Employer's Support Grant will be made available for the next four years to help firms who take on Remploy workers with wages and other costs. 183 people work at the factories which are due to close in Aberdare, Abertillery, Merthyr Tydfil, Swansea and Wrexham.
The scheme will contribute to the costs of wages and also pay companies for all other reasonable costs that may arise from employing a disabled person, e.g. workplace modification. It will cover former disabled Remploy employees who lost their jobs in the wake of the UK Government-driven closures of Remploy factories in 2012.
Funding will be available to local authorities who can offer sheltered or suitable employment to ex-employees of Remploy for a minimum period of four years.
Last week's decision to close the Remploy factories in Wales was a devastating blow to the workers and their communities.

Since the UK Government announced their intentions we have suggested a number of alternatives to them, including devolving the Remploy budget and factories to the Welsh Government, but they refused to consider any of our proposals.

This Welsh Government believes employment and dignity should not be a privilege. So we have acted swiftly to support the workers who face unemployment.

We disagree profoundly with the one-size-fits-all approach to finding employment for disabled people. So while mainstream employment should be the aim for most, we believe there is a place for supported and sheltered employment, skills development and other public service provisions where appropriate.
– Leighton Andrews AM, Education and Skills Minister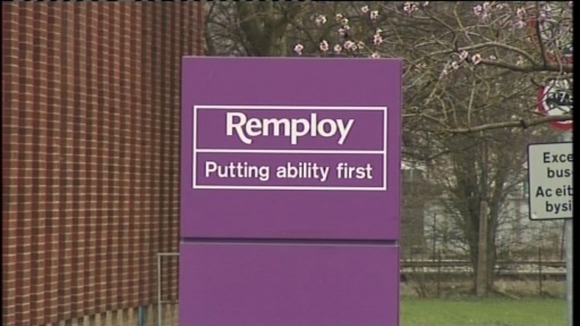 Once again we see the Welsh Government coming out on the side of the Welsh workers who are being hit hardest by the callous coalition government in London. The Welsh Government commitment to helping Remploy workers and the package of support announced today by Leighton Andrews AM is to be welcomed. We will keep working with the Welsh Government and fighting for Remploy workers.
– Unite the Union

Employers interested in offering alternative employment in Wales via the Employer Support Grant are encouraged to register their interest with the Welsh Government within eight weeks of the Remploy factory closures.

Disabled Remploy workers who lost their jobs in 2012 can receive advice on accessing this support by contacting the Welsh Government, within eight weeks of factory closures.

Details of the scheme and how to register an interest can be found at http://business.wales.gov.uk/