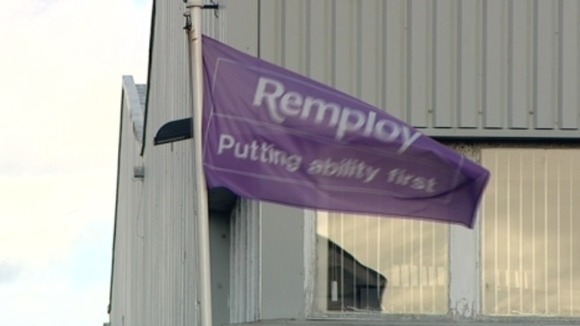 Workers at Remploy factories across Wales are taking industrial action in response to a decision taken by the Westminster Government to close or sell-off 54 Remploy factories in the UK.
Remploy workers at most factories voted by large margins for the action.
However, workers at Wrexham carried out their own ballot and have decided not to strike, with workers feeling that action is 'too little, too late.'
Factories at Aberdare, Abertillery, Merthyr Tydfil, Swansea and Wrexham will close between August and mid-December with the loss of almost 200 jobs.
While the future of the factories in both Neath Port Talbot and Porth in the Rhondda is uncertain the factories in Bridgend and Croespenmaen will remain open for the time being. However, with uncertainty still looming over their long-term future workers will take to the picket line supported in many places by their local MPs.
Unite and the GMB have been campaigning to keep the Remploy factories open as viable businesses and workers at the 54 factories - 27 of which face the axe - have been spurred on to take industrial action today after receiving more than 7,500 individual messages of support.
The government's intention to destroy thousands of disabled workers jobs in Remploy has given rise to an overwhelming vote for strike action against the proposed closures of their 54 factories.

These closures are going ahead without any consideration of the feelings and needs of these workers and their families or their future job prospects. To close a factory that employs disabled people in the present economic climate is a sentence to life of unemployment and poverty.
– Phil Davies, GMB National Secretary

On Tuesday the Welsh Government confirmed it will pay firms taking on Remploy workers who lose their jobs when their factories shut. Education Minister Leighton Andrews said costs and wages would be covered for up to four years.

Following a review the UK Government decided to close many of the Remploy sites claiming that they were not financially viable but also insist that they are committed to supporting disabled workers.
This review is about spending money differently, not cutting it. The amount of money going into employment services for disabled people is already being protected... the report sets out a bold and innovative vision for moving support away from institutions and placing power in the hands of disabled people themselves.

Disabled people are part of mainstream society and that means being part of the mainstream workplace. It is vital that Government Departments work together to realise the aspirations of disabled people and to support them to achieve those aspirations.

That is why I am announcing here and now that the Government has accepted the recommendation that a cross Government ministerial group should drive forward a strategy for disabled people's employment.

The report makes a number of other detailed recommendations on how we might better use the resource available to Government in supporting disabled people into and in work. We will be considering all the recommendations and will respond in due course. Government intends to consult on these before moving to any decisions.
– Maria Miller MP, Minister for Disabled People

Unite Union has also announced a second day of strikes to take place on Thursday 26 July.