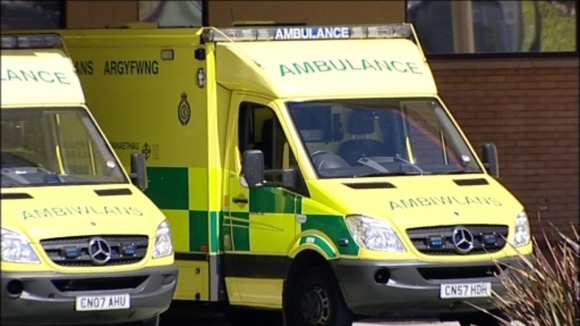 The emergency services in Wales are to receive a cash injection of £10m to help improve services and relieve the current strain.
The Welsh Ambulance Service and Health Boards have claimed that the cash boost is needed in order to help with a period of unprecedented pressure as they continue to receive a high number of calls after the winter months.
During autumn and winter the level of calls gets higher, but this summer things haven't slowed down.
There has also been a marked increase in the clinical complexity and frailty of patients being admitted and this has led to longer stays in hospital.
The Minister for Health and Social Services, Lesley Griffiths, says she has recognised the strain on services and staff and has released the cash from the NHS contingency reserves.
The £10m will be available for 2012/2013.
While considerable efforts are being made by the ambulance service and all Health Boards to manage these pressures, I recognise immediate improvement is needed.

I have approve a £10m injection of funding from NHS contingency reserves to help rebalance the system and put appropriate measures in place to ensure continued and high clinical qualitydelivery of emergency care services for patients. The investment will underpin a wider programme of longer term sustainability.
– Lesley Griffiths AM, Health Minister

The ambulance service currently receives approximately 35,000 emergency calls every month, a significant number of which result in an ambulance taking the patient to an emergency department.

There has been an 76 per cent increase in calls to the ambulance service between 2001-02 and 2011-12.