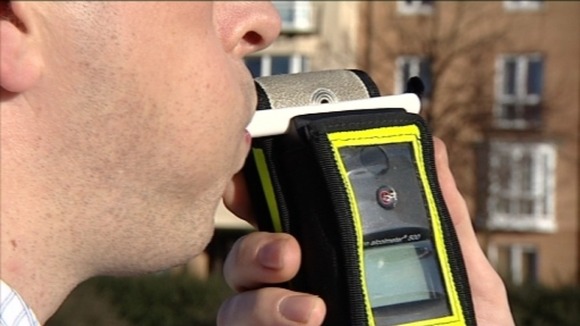 During the month of June, all four Welsh Police forces started their Summer Anti Drink and Drug Drive Campaign.
This year the forces stepped up the pressure to deter people from driving while under the influence of alcohol or drugs.
In June alone, almost 20,000 drivers were breath tested.
The following figures have been released, showing the percentage of people who tested positive, refused, or failed to provide samples:
Dyfed Powys Police - 3.5 percent of 2273 tested.
Gwent Police - 1.5 percent of 3261 tested.
South Wales Police - 4 percent of 3226 tested.
North Wales Police - 1 percent of 10,517 tested.
All Wales - 1.9 percent of 19,277 tested.
We want to get the message across that drinking alcohol and driving is unacceptable and that it puts other road users' lives at risk.

By working together the Welsh forces are driving home the message to drivers about their responsibilities and we will continue to do so all year round.

We cannot safely calculate how much we can drink and then drive and that also means the morning after. The choice is simple- you either drink or you drive.

If you drink and drive you will potentially not only ruin your life, but the lives of others innocently associated with you and your actions. There is absolutely no excuse for drinking and driving and the consequences can be devastating.
– Jackie Roberts, Chief Constable of Dyfed Powys Police