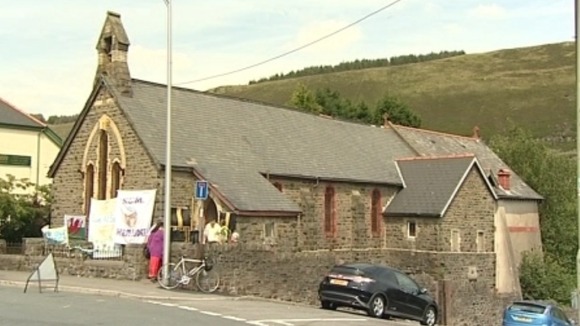 A campaign to keep the All Saints Church in Maerdy in Rhondda Cynon Taf open has come to an end today.
The church was officially closed last year by the Church in Wales, prompting parishioners to hold a sit-in in protest.
The Church in Wales offered to give the group of protestors a year's grace to find £400,000 to repair the historic building.
But today the Church's campaigners announced that they cannot accept the lease on All Saints Church in Maerdy.
The Maerdy parishioners said they felt disappointed by the lack of support they've been given:
The work of the parishioners of All Saints Church, as committed Christians, will continue to help meet the spiritual and social needs of Maerdy whenever or wherever possible. It is true to say however that parishioners and indeed the whole community of Maerdy feels bereft and "LET DOWN" by the hierarchy of the Church in Wales which is no longer supporting this vital work in deprived areas such as Maerdy.
– Barbara Daniel, Ex People's Warden All Saints Church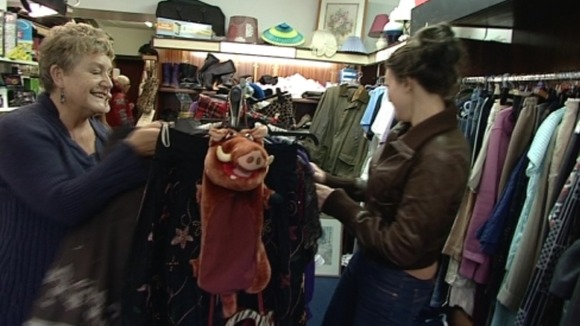 Despite the Church's closure, spokesperson Barbara Daniel said that their fight had brought about benefits to the community, including the opening of a charity shop.
We are all very disappointed and saddened at this outcome, but many positives have come from the shared experience. The community has been brought together for a common cause and has set up a "Charity Shop" in Maerdy that is meeting local need and investing in our community.
– Barbara Daniel, Ex People's Warden All Saints Church

When the Church's doors were closed, its Vicar was also removed, leading to a month-long sit-in protest by parishioners.

The Church in Wales have responded to todays announcement saying they are disappointed to hear that the parishioners of the All Saints Church in Maerdy have decided not to take up their offer to take over the running of the church but say the news is understandable.

The Representative Body of the Church in Wales which owns All Saints Church say they offered to lease the building in March but are still waiting for a response.

A spokeswoman added they would be willing to meet and discuss any concerns they have about the lease.
When All Saints closed, the Church in Wales continued to provide services in Maerdy for six months at the Community Centre but as no one came, that was discontinued. However, Maerdy is still cared for pastorally by the parish priest.

The Church in Wales is currently reviewing its ministry across the whole of the country in order to see how it can best use its resources to serve people in the 21st Century.
– Spokesperson Church in Wales