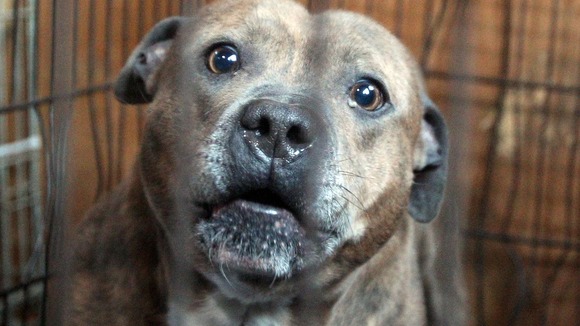 Dangerous dog laws are out of date and amount to 'canine racism', according to campaigners calling for new legislation in Wales.
Attacks by dogs are still making the headlines, despite the Dangerous Dogs Act introduced over twenty years ago.
Wales This Week has been talking to dog lovers, campaigners and victims of attacks.
We're clearly concerned about the level of death and injuries especially the severe injuries children are now suffering from certain dangerous dogs.
– Assistant Chief Constable Gareth Pritchard, North Wales Police
The 1991 Act I think has always been considered not fit for purpose because it hasn't had the required result. The number of dog attacks has gone up considerably, the number of stray dogs has increased, so it obviously hasn't served it's purpose since it was introduced. It was a law made in haste, and I think it's past it's sell by date.
– Julie Morgan AM

Last week, the Welsh Government announced it would introduce a Control of Dogs Bill next Spring, although details are still sketchy.

Compulsory microchipping of every dog in Wales is one measure currently being discussed.

Campaigners say it would make it easier to track down the owner of a dog that has behaved dangerously.
Compulsory microchipping has already been introduced in Northern Ireland, and the Dogs Trust has microchipped thousands of dogs every month there to help that legislation work. There's always going to be people who aren't going to follow the law, that's the nature of any law, but offering a free service and making it compulsory means the efforts of welfare organisations and enforcement officers can be focused on the people that are actually casuing the problem.
– Sian Edwards, Dogs Trust.

It's an offence to allow any dog to be dangerously out of control and four types of dog are banned in the UK. Animal welfare organisations are calling for the legislation to take into account how a dog behaves rather than its breeding - 'deed not breed'.
The problem with the law is that it's saying that because a dog is of a certain type it's more likely to go on and act dangerously. It doesn't matter if that dog has never acted dangerously in its life. Section 1 (of the Act) is canine racism, saying that a dog is more likely to act in a certain way, in a dangerous manner if you like, because it measures up to the characteristics of being a Pit Bull Terrier type.
– Vanessa Waddon - Hope Rescue

Many believe that training and education of both the dog and its owner is an important part of the solution.
I think there are numerous benefits to classes. Socialising your dog in the correct manner with other dogs is really important. People can talk with other dog owners and have a chance to meet good walking companions.
– Caroline Cowan, Canine Behaviourist.

When a dog attack takes place on private property, it is very difficult to bring a prosecution against the dog owner. More than 200 postal workers were attacked by dogs in the year to April.
The Communication Workers Union would like to see the Dangerous Dogs Act amended so we can bring criminal prosecutions on behalf of our members who get attacked on private property.
– Gary Watkins, Communication Workers Union.

WALES THIS WEEK - DOGS COLLARED? Tuesday 24th July at 7:30pm