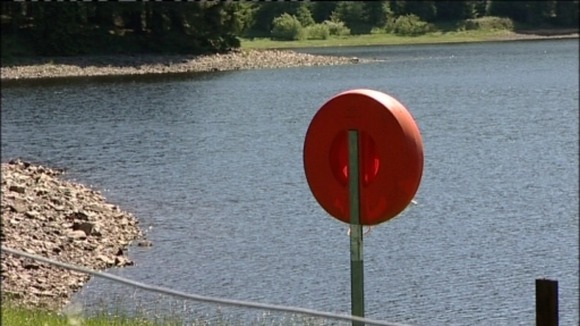 Young people are being warned that swimming in reservoirs 'can kill'.
The safety message comes from a campaign launched by Dwr Cymru Welsh Water at the beginning of the school summer holidays to highlight the dangers of reservoir swimming.
As the owner of over 80 reservoirs across Wales, Welsh Water actively encouraged visitors to reservoirs in Wales but warned against the dangers of drowning.
Every year, somewhere in the UK, people drown when swimming in reservoirs. It's happened in Wales in recent times - and there is a real danger during this forecasted hot and dry weather that people will be tempted to risk taking a swim. While they might seem like a great place to cool off they are full of hidden dangers.
– Helen Smith, Welsh Water's Communications Manager

Welsh Water listed the dangers of reservoir swimming:
Automatic equipment located under the surface of the water can sometimes operate without obvious warning.
The water is very cold and deep, so that even strong swimmers can find themselves in difficulty.
Most reservoirs are in remote locations, with little or no mobile phone reception, so the chance of rescue are greatly reduced.
In 2006, 15 year-old Reuben Morgan drowned after getting into difficulty whilst swimming with friends in Pontsticill reservoir near Merthyr Tydfil.
After her Son's death, Reuben's Mother Maxine Field began campaigning to raise young people's awareness of the dangers of swimming in reservoirs.
Speaking to ITV Wales in 2009, she warned of the dangers:
Think before you jump in that water because the water could kill you. You might think you're a strong swimmer and that it won't happen to you. But if it could happen to my son Reuben, it could happen to anybody.
– Maxine Field